Beauty therapist is a certified beautician who is qualified to perform several treatments for face and body. Beautician, body therapist, hair experts all comes under a beauty therapist's category. These esthetician works towards skin treatment, make-up, hair trimming, hair coloring, and conditioning, and several others.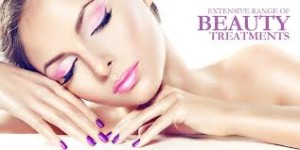 Esthetician treatments are meant to rejuvenate your body and add glow to the skin of the individual. With the growing need to be fit and look beautiful, there is a huge demand for a professional beautician.
To be a successful and well-known aesthetician, you need to be caring, possessing client-oriented approach, wise, and be able to consult the client on what is good and what will suit him/her the most. If you think you have these qualities in you, opt for beauty therapy courses. In an aesthetician course, you will be trained to take care of client requirement and fulfill it on time.
Job opportunities as a beauty therapist:
In today's look conscious age, many people are pursuing their career as a beauty therapist; therefore, there is a vast increment in job opportunities as a beautician. Saloons, health clubs, beauty companies, film industry constantly look for new, young, and dynamic beauty experts.
After completing a beauty therapy course, you can work in these industries and earn a handsome salary package. Many people go for full-time or short beauty courses from a reputed beauty institute and start earning good amount after completion. Beauty is a booming industry and offers great career opportunities.
Certified courses:
A certified beautician course gets first preference as compared to local or national certificate holder. It is significant for students to ensure that their course is accredited by one of the following body.
CIDESCO: This is a reputed organization and a certificate from the recognized examining body. This will surely add a golden fern to your career as a beauty therapist. Almost 35 countries across the globe work on the same syllabus set by CIDESCO.
CIBTAC: This is the famous examining body of the British Association of Beauty Therapy and Cosmetology. Many beauty schools offer CIBTAC certified course.